Investing in Massage is an investment in your Health
Hours of Services: Wednesday thru Sunday Monday and Tuesday Closed.
By Appointment only.
Services:
Personalized Treatments
Each massage is organized around your specific needs and goals for maximum relaxation and therapeutic results. Together we will decide what type of massage is right for you that day. You may request light, moderate, or deep pressure, Swedish, Therapeutic/Deep Tissue, Reflexology. Hot Stone or Chair massage. When you leave you will be equipped with information and/or stretches to use at home to enhance and extend the benefits of your massage treatment.
Swedish Massage
Swedish massage is the title generally used to reference a style of massage which incorporates primarily long soothing strokes. It is usually gentle and focuses on the superficial layers of the muscles. Swedish massage is used primarily for full-body sessions and promotes general relaxation, relieves muscle tension, and improves blood circulation and range of motion.
Therapeutic / Deep Tissue
Incorporates slow specific techniques and deeper pressure to release deep tension. Deep tissue massage helps to break up adhesions and scar tissue caused by repetitive motion, stress or injury. Because it focuses on the deeper layers of muscle tissue it causes positive changes to the tissue, bringing healthy fluid and oxygen, catalyzing the healing process. It is the best type of massage to release and relieve tight and painful muscles. Although the name implies that the pressure is "deep" it is often better to begin with moderate pressure so that the body "accepts" the treatment. It doesn't need to hurt to be beneficial. In fact, if it hurts, the treatment may be counteractive. Deep tissue technique will be done in a way that creates relief without causing pain.
Reflexology
Reflexology or zone therapy is a form of massage applied mainly to areas of the feet, working on points connected to certain organs, glands, or systems for stimulation or sedation. The soothing, healing effect also helps rid the body of unwanted toxins.
Hot Stone Massage
Hot Stone Massage is a deeply relaxing massage that combines the penetrating effect of hot stones with soothing manual massage. Basaltic river rocks are heated to between 15 and 145 degrees Fahrenheit and then either statically placed on or under the client or used as massage tools. The therapy can relax deep muscular tissue and soothe aching joints while feeling gentle and relaxing.
Thermal Palm Massage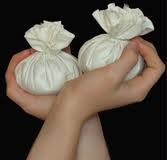 Thermal Palm Mold to the Contours of the body, even the most angular regions receive deep penetrating heat. Massage with Long-Lasting Heat, 2 Thermal Palms can provide enough heat to massage the entire musculature of the back for a half-hour treatment and as few as 4 Thermal Palms can complete a sixty-minute massage treatment.
Thermal Palms can be used over clothing, the silky Thermal Palm material slides easily over clothing and is perfect for chair massage.
Chair Massage
Chair massage utilizes acupressure and Swedish massage to relieve tension and stress. Job stress costs the U.S. economy $200 billion annually. Eliminating the tension increases productivity, while decreasing absenteeism and medical expenses.
On-Site Seated Chair Massage
Brief massage work to head, neck, back, arms, and shoulders, and employees fully clothed. Quick stress relief! Improves employee morale! Increases productivity! Lowers healthcare costs! Great way to shows staff appreciation!
Angels, Psychic, Mediumship, Oracle Card Readings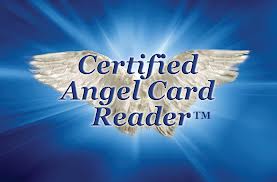 Angel Readings, Healing and Intuitive Reading, Mediums either with Oracle cards or just talking with Angels, Spirits all depends on how open you are to receiving the message! Readings always depends on the person if they really want to connect with the other side or just to find out what the cards say about the next week, month or year. It's all up to you!
****NEW****
Phone Readings are great you do not have to leave the house,
to hear from Angels, Love one's, or Spirit Guides. Book online!
Text: 832-276-1100
Certified with Doreen Virtue, Charles Virtue, Tina Marie Daly, Billy Rottkamp Medium, Certified with Dr. Shirley Williams, School of Transformation
Energy Work, (Reiki, Pranic, Native American, Atlantean Healing)
Reiki, or Pranic healing with a touch of Native American Healing, all the healings are guided with love from the Angels, and Ascended Masters on the other side. These healing technique is not intended to replace orthodox medicine, but rather to complement it and dose not interfere with any prescribed medications and / or medical treatments.
Ear Candling
Ear Candling is the holistic way of treating ear aches and other common issues related to the ear. It is best defined as the use of an ear candle which is a beeswax or paraffin wax coated cloth that is shaped into a conical cylinder about 10" to 15" in length with varying widths. Ear Candling is a therapeutic relaxation technique similar to acupressure, acupuncture, and aromatherapy.
It is said that ear candles can be used to alleviate symptoms ranging from simple ear aches, sinus infections, and sinus pressure points of tension, and overall just being a soothing relaxing therapy. Ear candle practitioners do not claim that they cure these conditions, only that it will help to bring balance and promote healing.
Far Infrared Dome
Physical benefits of FIR create increased blood flow by promoting expansion of the blood verses and capillaries. A functional circulation system is indispensable not only for a quality life, but also to maintain health. If blood circulates well tissues will receive the energy in the form of nutrients and oxygen to help the metabolic activities they need. Far Infrared heat therapy enables relaxation of the mind, and body, stress relief, promotes metabolism, addresses pain swelling and inflammation, accelerates healing, promotes enzyme production and cellular vitality. It also promotes elimination of toxins and metabolic byproducts.
The Chi Machine
The Chi Machine enables the human body to gently move from side to side in a figure of eight motion, maximizing the body's natural absorption of oxygen, using all the movement orbits of the human anatomy. This movement may be compared to a masseuse holding your ankles and swinging you from side to side after a massage. Chi machine helps create a balanced, rhythmic, relaxing wave-like motion throughout your entire body, thereby oxygenating every cell and tissue via blood circulation, thus enhancing your metabolic rate, aiding detoxification via the lymphatic system, aligning your spine and activating the autonomic nervous system.
Health is daily Movement, which creates Oxygenation ad Detoxification. Chi machine gets your body moving inside and out!
Package Deals
Includes a one(1) hour Massage with Essential Oil per month.
3 Massages $180.00 / 6 Massages $395.00
2nd Package Deals
1 hour Massage and 30 minutes of Reading (Psychic, Cards, & Mediumship)
3 Sessions $306.00 / 6 Sessions $612.00
Gift Certificates are available to.
To make an appointment email or text me.
Janette Moore
Phone: 832-276-1100
email: JMooreMassageTherapy@gmail.com
email: PureEnergyTherapy@yahoo.com
| Service/Product | Rate | |
| --- | --- | --- |
| Atlantean Healing | $60.00 | / 30 minutes |
| Body Treatments / Body Wraps | $85.00 | / 60 minutes |
| Certified Angel Practitioner Reading/Healing | $90.00 | / 60 minutes |
| Certified Angel Practitioner Reading/Healing | $60.00 | / 30 minutes |
| Chair Massage | $15.00 | / 15 minutes |
| Deep Tissue Massage | $75.00 | / 60 minutes |
| Ear Candling | $50.00 | / 60 minutes |
| Hot Stone Therapy | $95.00 | / 90 minutes |
| Ionic Foot Detox Bath | $50.00 | / 30 minutes |
| Massage | $75.00 | / 60 minutes |
| Massage | $90.00 | / 90 minutes |
| Medium, Psychic, Chakra Clearing | $60.00 | / 30 minutes |
| Medium, Psychic, Chakra Clearing | $90.00 | / 60 minutes |
| Oracle Card Readings, Intuitive, Spirit Guide Readings | $90.00 | / 60 minutes |
| Oracle Card Readings, Intuitive, Spirit Guide Readings | $60.00 | / 30 minutes |
| Phone Readings | $60.00 | / 30 minutes |
| Phone Readings | $90.00 | / 60 minutes |
| Pre-Natal/Pregnancy Massage | $95.00 | / 90 minutes |
| Psychic/Angel Phone Readings | $60.00 | / 30 minutes |
| Raindrop Technique | $85.00 | / 75 minutes |
| Reflexology | $60.00 | / 30 minutes |
| Reflexology | $85.00 | / 60 minutes |
| Reiki Master | $80.00 | / 60 minutes |
| Reiki Master | $60.00 | / 30 minutes |
| Relaxation Massage | $75.00 | / 60 minutes |
| Swedish Massage | $75.00 | / 60 minutes |
| The Chi Machine | $50.00 | / 60 minutes |
| The Chi Machine | $30.00 | / 30 minutes |